An Award Winning Farm to Table Experience, In a Cozy & Upscale Environment.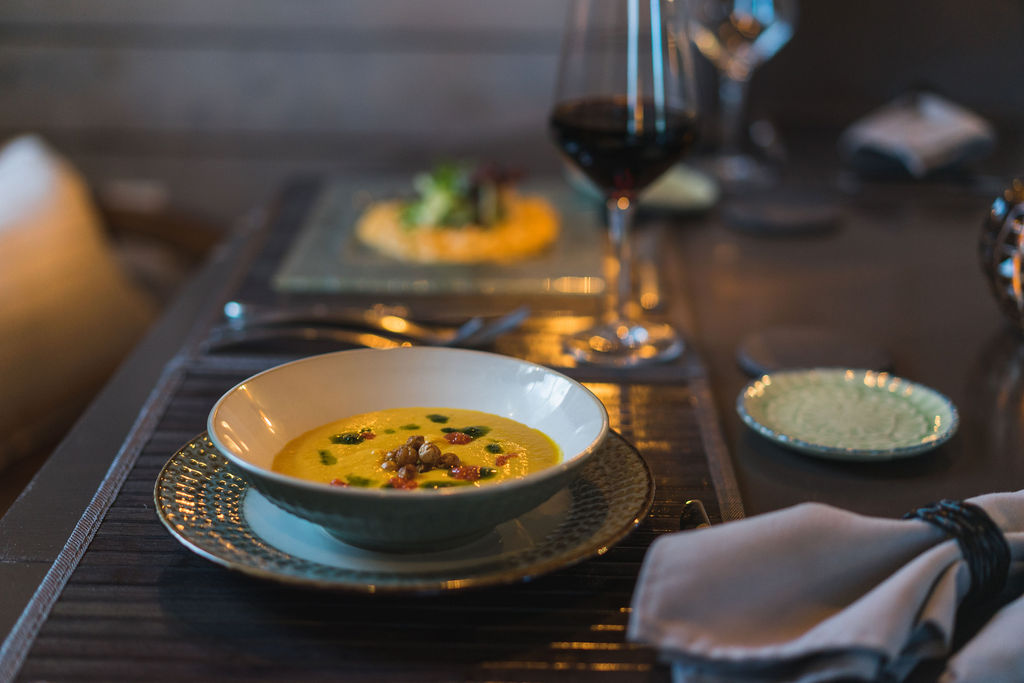 A dining table is a place where memories are created, lived, and shared over delicious food and fine wine. Friends tell their stories to one another and create new experiences to retell at future gatherings. Just as each guest of the Pearl has a story, everything in The Pearl has a story. Its dishes and items were collected through travels and from our creative friends and people we've met. There is a love of detail not only in our décor but in our food as well. Come, sit and allow the essence of The Pearl to envelope you, and convince you that she truly is a rare gem on this beautiful Island.

From her first visit to The Pearl, Tanyia was in love. It began the moment she entered through the wooden screen door, down the hall into the dining room…
Her Story.
Amazing!!! Delicious food, great service, very interesting décor, coffee served in local pottery mugs, and you can often see the chef picking things from the garden to be used in your meal!
"A true gem in Cavendish. The restaurant is small and intimate with wonderful decor. Each course was fresh, well presented and oh so good. Our wait staff, Victoria, was outstanding. This was one of those special, memorable dining experiences that we will never forget!"
"Best Cuisine On The North Shore of PEI! The Pearl is a Star!"